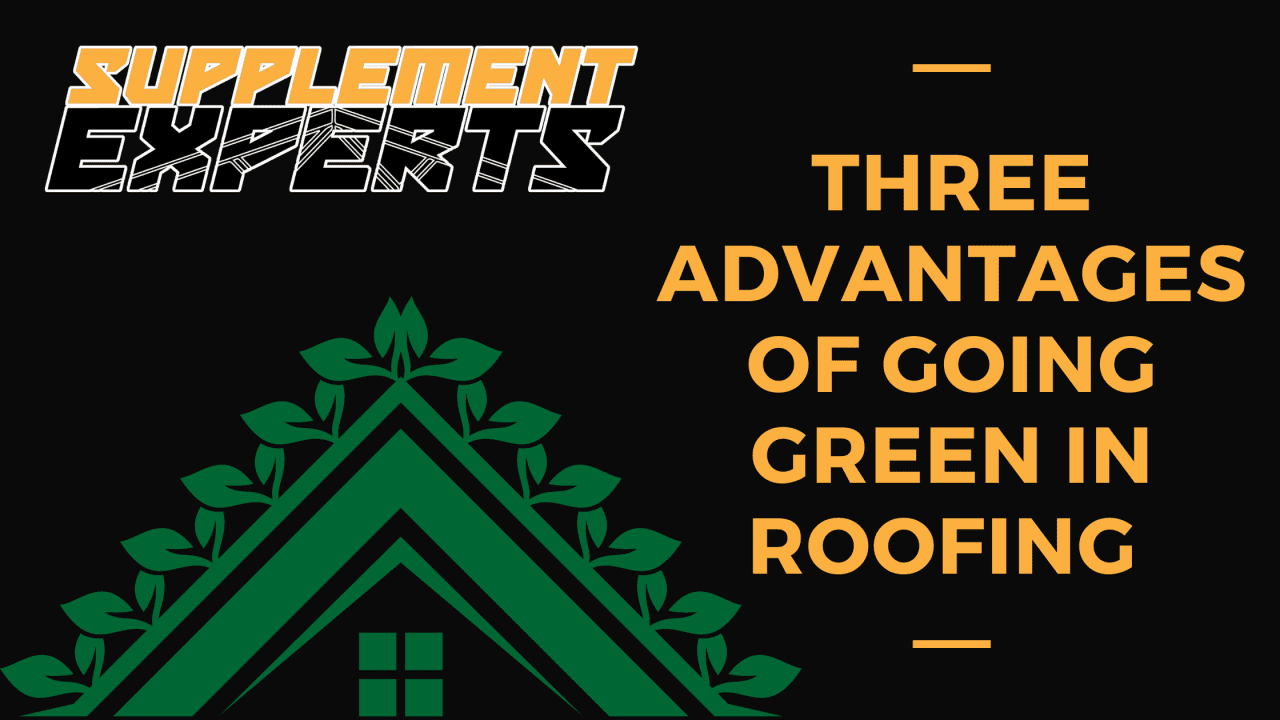 Three Advantages of Going Green in Roofing
Everyone has heard the phrase "reduce, reuse, recycle," but how can that be applied to the roofing industry? There are many ways to incorporate more green materials into your business that will positively affect the environment and your customers. Going green with your materials can support families' health and reduce utility bills in the long run. Keep reading to learn the three most significant benefits of going green in roofing and contracting. 
Environmental Benefits
You may not realize it, but building materials and procedures can seriously affect our environment. This impact is primarily negative. Shingles that get blown or broken off often end up cluttering landfills, causing harm to water and air quality. Other potentially harmful materials, including concrete, steel, and aluminum, are responsible for increased carbon dioxide emissions. The world is constantly changing, and it's our job to help preserve it as much as possible. When building green, contractors make a difference in the ecosystem. You can use recyclable materials in your products, shingles, and other building components. 
There are tons of advantages of green roofs that many customers would love to have. For example, metal roofing can decrease energy use by reducing cooling and heating loads. Green roofs also increase building standards by providing aesthetic value and amenities. Plus, it improves stormwater flow and mitigation, lowers air temperatures, and lessens noise in urban areas. The more green roofs in developed cities, the more sustainable life we can get. 
Health Benefits
The enhanced health opportunity is a massive pro of going green with your roof. The green components that go into a green roof promote better air quality in the house, adding thermal and auditory quality. Homeowners' utility systems will have to function less to keep the temperatures in the home. This leads to families having an overall higher level of comfort and health. By preventing further environmental damage with a green roof, homeowners will also enhance their families' overall quality of life. 
Economic Benefits
The economic benefits of green roofs aren't something you will notice immediately, mainly because green building materials and installations are typically more expensive than usual. However, in the long run, homeowners will see a dramatic decrease in the cost of their utility bills. Another benefit is that a green roof increases the value of a home when selling. Most green materials are high in quality, so they last longer and offer sustainable construction, design, and operational cost. 
By offering green roofing options, homeowners can save money in the long run, enhance their family's overall quality of health, and protect the environment. 
Who We Are
At Supplement Experts, we offer expert advice and assistance in insurance supplementation for residential and commercial roofing projects, window replacement, siding replacement, and any painting project. Leave the stressful back and forth with insurance claims to us! Visit supplementexperts.net/contact-us to get started today!