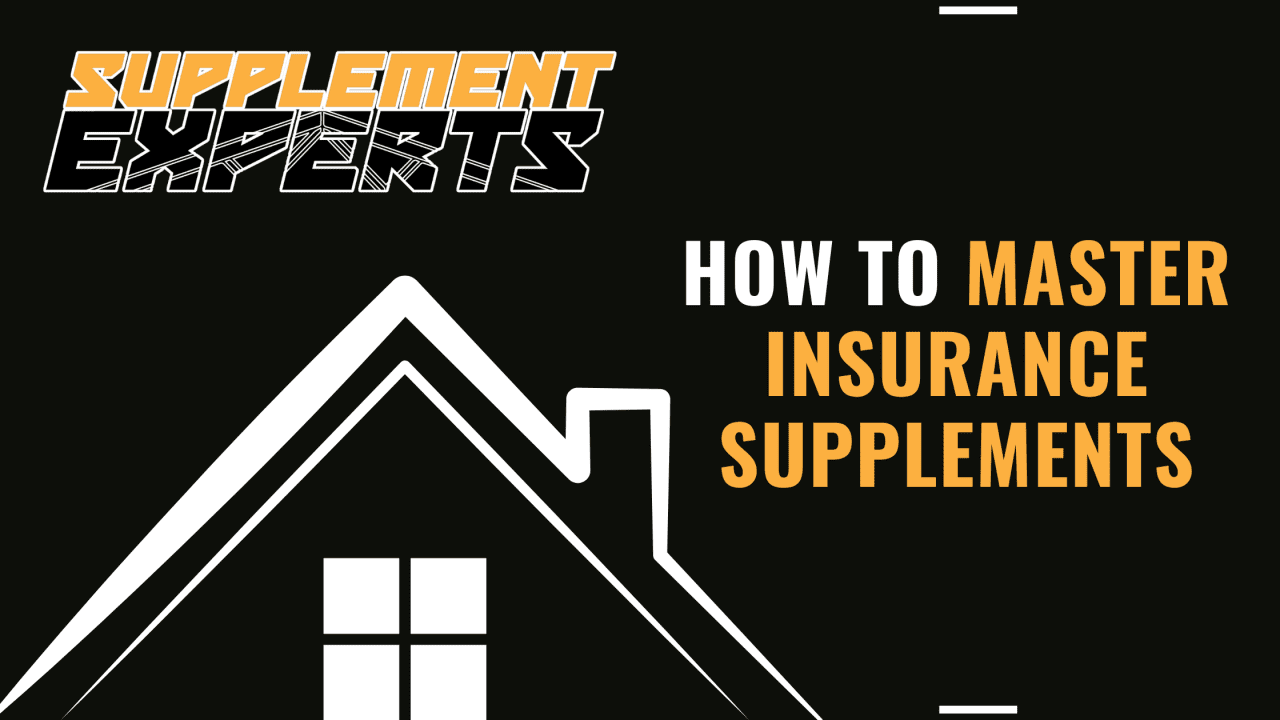 How to Master Insurance Supplements
Don't let your business leave behind thousands of dollars by not having a solid supplement process; we can help! Supplement Experts averages an increase of 34.4% in revenue for residential roofing claims and even more  for commercial claims! In addition, we are receiving  revised estimates about a week faster than the average contractor that supplements their jobs. Losing any amount of money is hard to swallow, especially because of your supplement process. That's why outsourcing with us is the best option for your business! Read more to learn three tips on how to supplement more efficiently everytime. 
Don't Forget to Document! 
The most significant factor in improving your supplement process is documentation. The best way to go about this is to have a clearly defined process that can be used at every job. An important note to remember is that pictures supporting damage claims can help reduce the time that a supplement is processed. However, job site photos can quickly become a headache if you don't keep them appropriately organized. That's when new technology can come into play. Tools such as CompanyCam or Raken can help you keep track of your photos and allow you to have them all in the palm of your hand for any supplement. 
Build Up Your Team
If your company will handle supplements themselves, developing an in-house team is essential. When you have a team for supplements, it helps to reduce errors and streamline the process with uniform training. You shouldn't leave this duty to your sales team or your contractors; they need to be doing what they do best. That's why having a dedicated team to insurance claims can free up more time for your other employees while reducing errors that will cost your business money.  
Understand That Supplements Can Benefit You
Some insurance companies underestimate roof insurance claims. Major companies look for easy ways to save money and cut expenses. They won't just pay a claim without inspecting every aspect of the claim being filed. Being a contractor, dealing with the amount of paperwork you have can be overwhelming. Therefore, when you've dealt with insurance companies that didn't cover some of your expenses while working on a project, it may not seem like THAT big of a deal. However, those expenses add up fast. As time goes on, you could realize that a considerable amount of money spent on projects has come out of your pocket. That is where supplements come into play. They are added to the original claim to help cover damage insurance has missed. Overall, supplements ensure that you are paid for the work you are completing. 
Outsource for More Time and Less Error
Outsourcing your supplements allows you to spend more time focusing on projects while preventing errors and lost income. You get the benefit of having experts that handle claims every day on your team. At Supplement Experts, we exist to assist contractors in two main areas: get paid for all of the work they are completing and get paid in a timely fashion. If you are still planning on having an in-house team, we also offer supplement consulting services to help you negotiate bigger payouts for your customers! 
Are you interested in leaving your supplements to the experts? Contact us today!