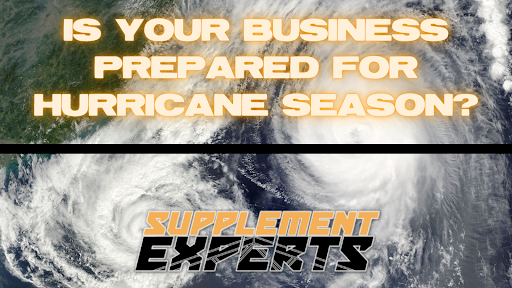 Is Your Business Prepared for Hurricane Season?
As a restoration contractor, it's likely that business will increase as storm season begins. Experts predict that there will be 20 named storms, 10 of which become hurricanes and 5 of which reach Category 3 status or stronger. If this is the case, you could be looking at a very busy storm season! 
Getting ready for storm season means making improvements for your business to run as smoothly as possible. Here's how you can prepare to tackle post-storm jobs:
Get Prepared If You Will Travel
After a storm, the demand for labor and materials, along with unfamiliar locations and job-site hazards that accompany post-storm situations, can create risks and challenges for contractors. Before you move to a new location and a new storm, you should always ensure that your workforce is large enough to handle new jobs. You should also review your business insurance coverage and state/local laws that apply to restoration contractors. 
Offer Full-Service Restoration
By offering window, siding, and gutter restoration services, you provide more value to your customers after a storm! If a home has sustained more damage than just its roof, a customer can rely on you to get their whole exterior restored. By recruiting and training staff now, you can be ready to get your business to this next level.
Stay Compliant With Local and State Laws
If you are going to be completing jobs in a new area after a storm, make sure that you are aware of the laws, rules, and regulations that you will need to follow. Mistakes can be expensive, so avoid hassles by staying compliant. 
Increase Efficiency By Outsourcing Claim Supplements
You want customers to choose you over the other storm restoration companies you are competing with, so how can you encourage them to do so? Building your reputation by providing quality service and efficiently settling claims will make you stand out from the pack. If your goal is to settle claims faster than your competitors, outsourcing can be the key! A trusted partner like Supplement Experts can streamline your estimating and supplementing processes for insurance claims.