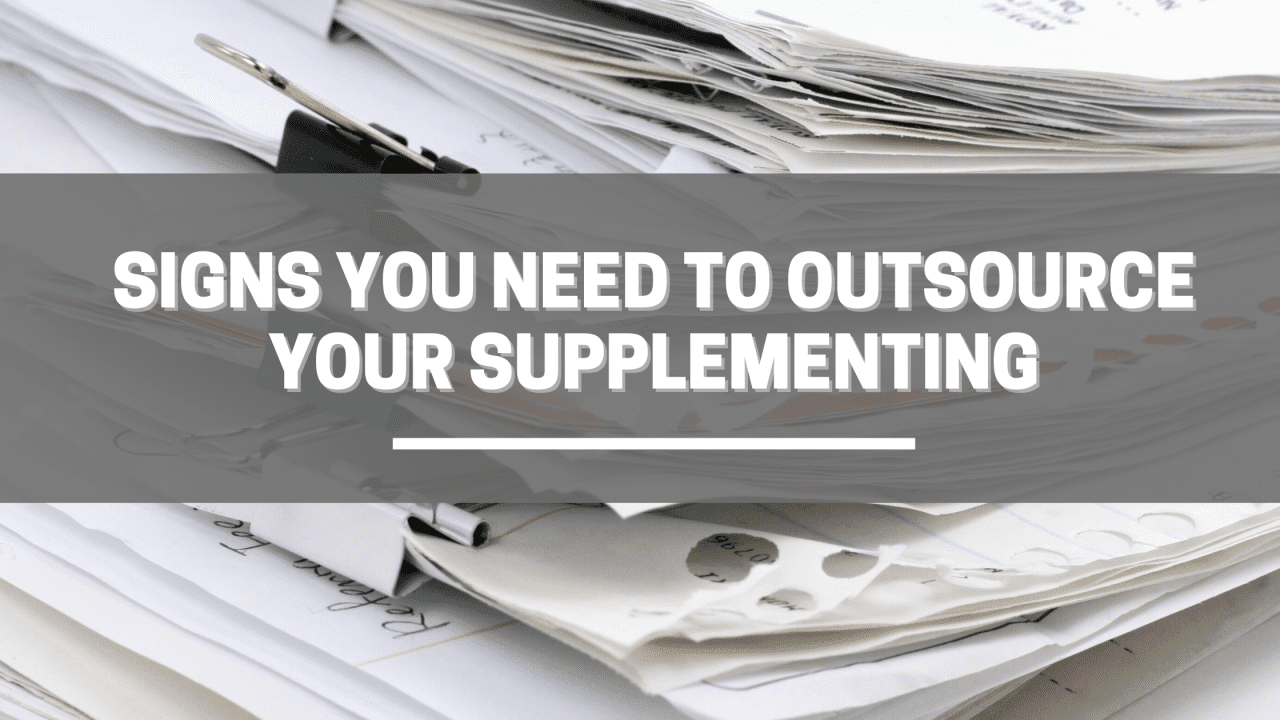 Signs You Need to Outsource Your Supplementing
Insurance claims are complex and complicated, and roofers often end up having to work hard in order to get paid for their projects by "negotiating" with insurance companies and their adjusters. Outsourcing your insurance supplementing can not only save you time but reduce errors!
Keep an eye out for a few of these signs and, if you recognize any of them, reach out to us for a free quote! 
4 Signs You Should Look Into Outsourcing
Large Loss/Complicated Damage:

The best way to ensure claims are fairly paid in cases of large loss claims is to have your estimate written correctly, with every line item accounted for. You never want to end up working for free! This can be difficult if you are unfamiliar with the type of damage or how to write an estimate that covers all the items. Bringing in a team like Supplement Experts early can save time and prevent costly mistakes!  
Inexperienced Adjusters:

Often, when an area is impacted by damage or a widespread storm, inexperienced adjusters or adjusters from out-of-town are very common so that claims can get resolved faster. In most cases, these adjusters are not familiar with local building codes. This will result in inaccurate estimates, more errors, and longer timelines. Outsourcing your supplement service can save you the time of dealing with the issues that come from these situations!
Losing Time Waiting on Insurance Companies:

Claims can take a long time to complete, and insurance carriers can extend that time twofold by dropping the ball. This leads to your team spending more time on paperwork than sales, and money lost in the end! Hiring a supplement service is a great solution to this problem.

You or Your Team Feel Overworked:

When your team is overwhelmed with paperwork, morale can lower and your sales can suffer as well. Customer service drops, tasks go missed, and problems arise. If there's too much paperwork for your team to handle, outsourcing the stress to a third party can help a ton.
Seeing any of these warning signs? Get in touch with the Experts, and we'll be happy to help you! 
Click the link here to contact us today. We're looking forward to hearing from you!