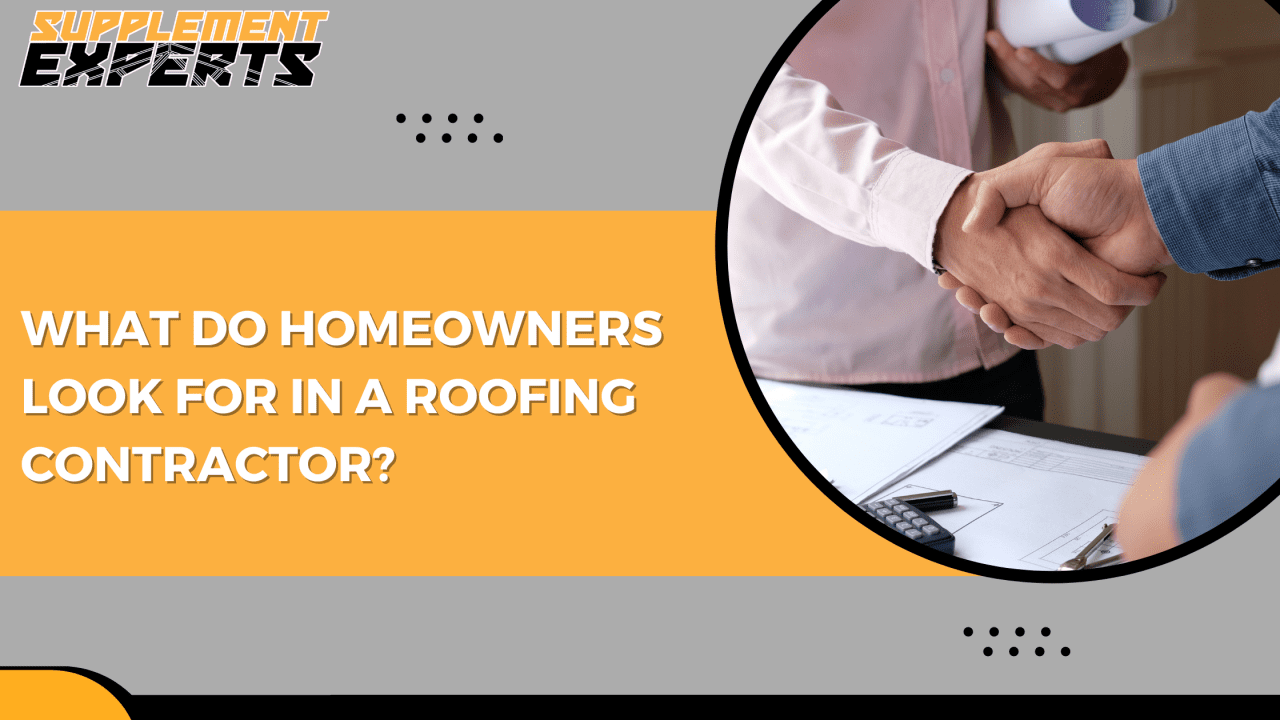 What Do Homeowners Look for in a Roofing Contractor?
When homeowners search for a roofing contractor to take care of their homes, they hire a business with quality experience and good customer service. Quality makes a difference! Roofing contractors who have been around for many years and are invested in their business and customers will do everything they can to keep their customers happy and stress-free. After all, it's the customers that make your business a success. If you're wondering what homeowners seek in a roofing contractor, check out these four qualities to ensure you're the right contractor for their needs. 
They Have a Good Reputation
Reputation is significant. It lets homeowners know that a business is reliable and treats its customers right. Many potential customers turn to online reviews when searching for an honest way to determine if a contractor is reputable. Online reviews are a great place to show that you are trustworthy and do what you promise. When homeowners check a business' reviews, they'll look at their positive and negative reviews. Therefore if you have repeat problems with customers, homeowners can see. Referrals are another great way for homeowners to find a reliable roofing contractor. This is why it is essential to provide excellent service to every one of your customers so that when people ask them if they recommend anyone, they'll send them your way.
You Treat Their Home Like Your Own
Whether it's a repair or an entire replacement, roofing projects can be extremely messy. The best contractors treat their customers' homes like their own. You should try to protect the job site and clean up your team's mess when the project is over. A great contractor will leave their customer's home looking better than before, not the opposite. You should include information about the clean-up process in the paperwork you give to a client. 
They Listen and Take Notes
Solid communication skills are a huge factor every homeowner seeks in a good roofing contractor. It is essential to take notes during the consultation and ask your customers questions about their budget, timeline, etc. You should show interest in providing the homeowner with their needs. The best roofers offer regular updates once their customers have signed the contract, either by checking in over email, phone, or even with a quick text. You should also be available for questions and concerns as they come up. 
They are Honest and Trustworthy
The contractor that homeowners want to hire should be open and willing to discuss information about their certifications, license, and insurance. You should make it easy for homeowners to find this information by having it listen on your website and encourage them to ask any questions they may have during the consultation. Your website should also have all their contact information, including a mailing address. 
How We Can Help
Supplement Experts offers expert advice and assistance in insurance supplementation for residential and commercial roofing projects, window replacement, siding replacement, and any painting project. We'll help you impress homeowners by getting claims back a week faster than businesses that supplement in-house. Leave the stressful back and forth with insurance claims to us! Visit supplementexperts.net/contact-us to get started today!