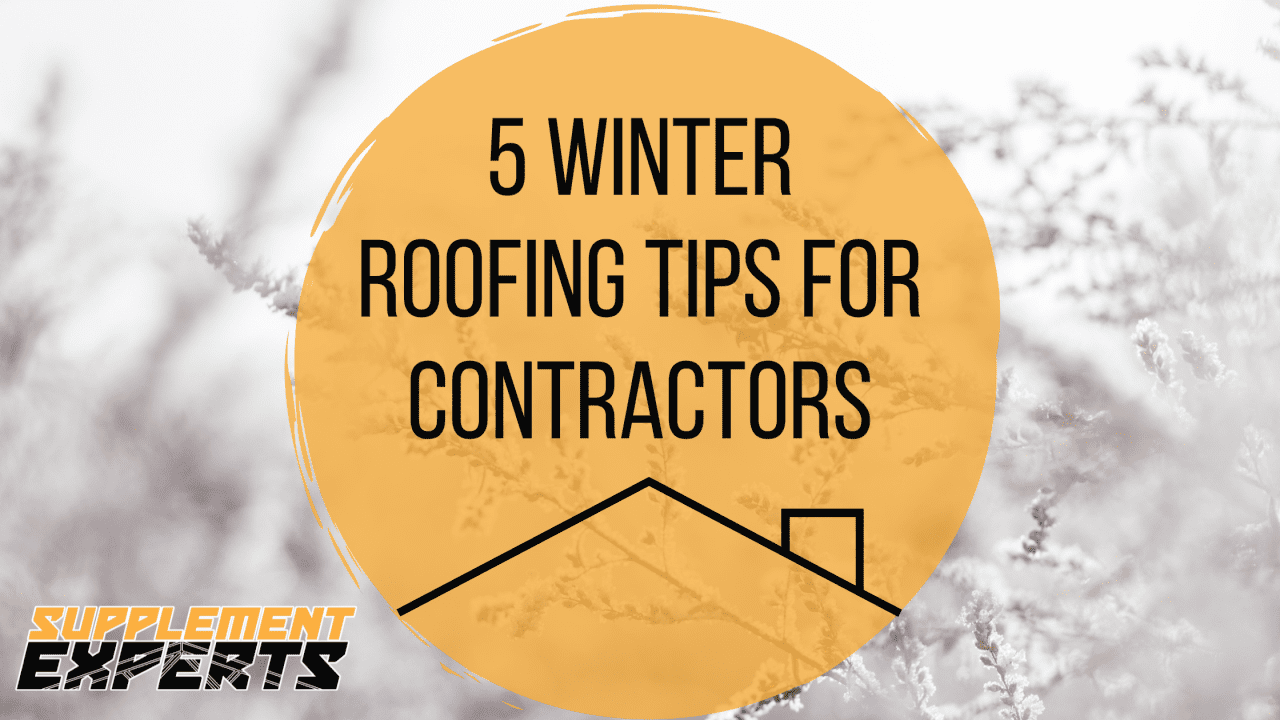 It's the most wonderful time of the year! While winter brings Christmas and the new year, it also brings severe weather that can threaten roofers' safety. Although winter is usually a slower season for many roofing companies, it's still important to use safe practices when you do have a job to complete. This blog discusses winter roofing tips you need to follow to ensure a safe and productive season! 
Many roofers consider winter an "off-season" due to the severe weather that can take place. Many of these businesses even switch to snow removal to generate income while the weather doesn't allow roof replacements. However, there are ways that you can keep your business going through this season. The best piece of advice that you can listen to this season is not to let customers forget about you. Whether posting ads, sending out flyers, or creating more content for your social media accounts, you want to do your best to ensure plenty of jobs lined up once warmer weather arrives. Ensure that homeowners also know that you're the business to go to if they need help with snow removal on rooftops or damage to be fixed from the icy weather. 
You may think that dehydration is just a summer problem, but winter can be the cause too. During the winter, workers wear multiple layers of heavy clothes to keep warm, and the serious work will often cause them to sweat. The sweating may be less noticeable due to the cold weather, but your body is losing water. Plus, icy winds can lead to dehydration also. You should keep plenty of water on-site year-round and ensure that workers drink plenty of water regularly to ensure no dehydration occurs.
Winter jobs mean driving or traveling in snowy or icy conditions. You should never forget that the best thing to do during this season is to take the drive slowly; there's no rush. You can also use chains on your tires if needed. If the driving conditions are impossible, then don't risk it. You should call off the job for the day. It is better to get to the job safely and complete it than not make it there at all. In severe weather, staying home is the best winter safety tip to keep your crew safe. 
Watch Out For Hypothermia
During summertime, the main concern is often a heatstroke. For the cold months, it is hypothermia. Hypothermia occurs when your core body temperature falls below the required level for critical organs to function correctly. The two most significant factors for this include low temperatures and moisture, which winter is full of. Ensure that your crew is safe by having each worker wear at least three layers of clothing: an inner layer to absorb moisture, an insulating layer for warmth, and a thick outer layer to fight moisture off. 
Ice can lead to falls, and falls can lead to serious injury. Always take precautions when walking on or near ice. You can install temporary guardrails to protect your crew from falling if they slip on ice. You should also always check your ladder for ice. The last thing you want to do is fall from an elevated surface or lose grip of the ladder. Make sure that your ladder is placed in a safe area, also. Try to remove all snow and ice from the location below and break off all ice from the point of contact that the ladder leans against so that it doesn't slip. 
About Supplement Experts 
Supplement Experts is an insurance supplement company in The United States that assists contractors in two main areas: get paid for all the work they are completing and get paid in a timely fashion. 
Let us take the stress out of supplementing, and contact us today!