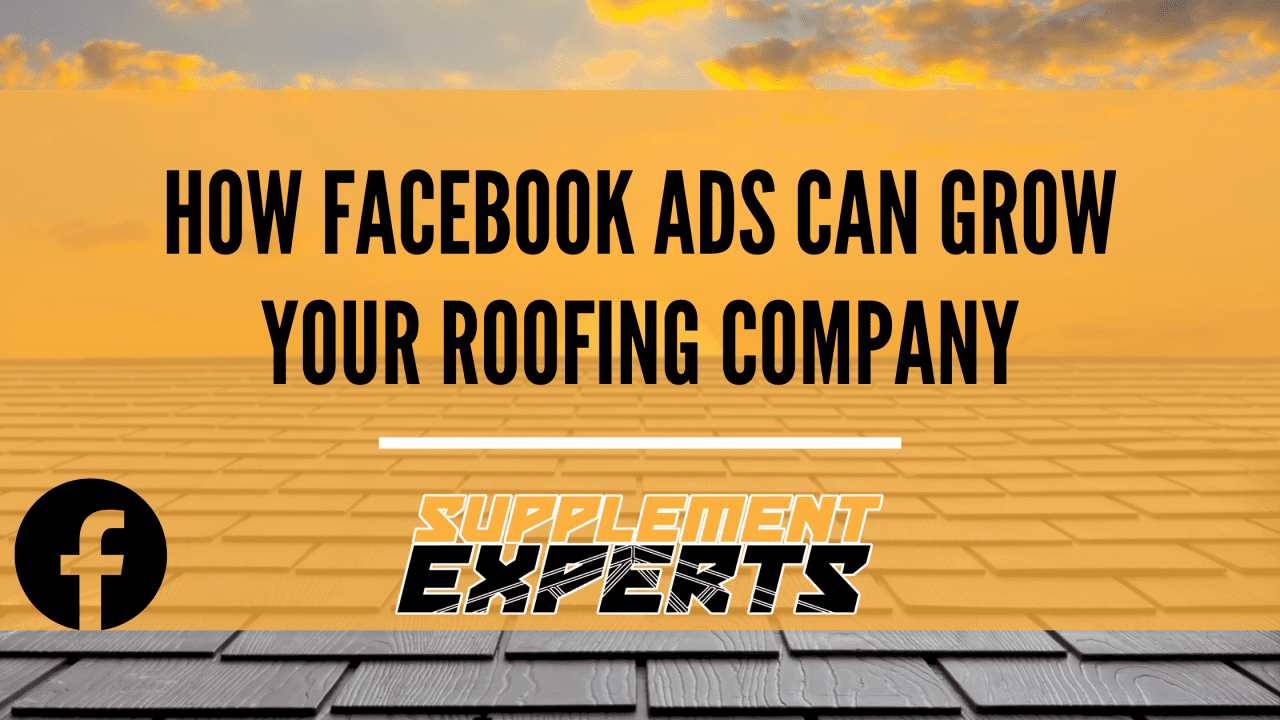 Generating roofing leads is one of the most vital steps in running a successful roofing business. Facebook ads are especially effective if you are trying to grow your business on a limited budget. They can generate quality leads and roofing jobs for your business. Ads on Facebook allow you to grow your audience, find new customers, and increase your bottom line. 
The Benefits of FB Ads for Roofers
One of the most impressive benefits of running ads on Facebook is the return on investment, or ROI. You can put in a few dollars and start to see a promising return — no matter your objective. Ads run on Facebook are also scalable, meaning millions of people are on the platform, and you can create audiences from small to massive for your ads. Another benefit is the potential you have for branding in these ads. You can create videos or graphics to showcase your business precisely how you want. 
How Ads Help With Growth
Targeting is one of the most critical steps in ensuring you get the growth you want from ads. The power that running an ad on Facebook holds because of its vast audience can be diminished if you are not targeting the proper subset. If you own a roofing company, make sure you're targeting neighborhoods where you recently completed work or are going to complete work. For example, if your business specializes in storm damage restoration, you should target the areas in your region that were affected by recent storms. Facebook allows you to get as specific as a one-mile radius around particular locations, so take advantage of that when targeting precise areas. Fishing in the right pond substantially increases your chances of success.
Another crucial part of ads is your creatives. You need to view the ad from the client's perspective. What would convince you to engage with an ad? What message do you want to portray to potential customers? If you're trying to get leads, make sure your headline is strong and noticeable. Include a call-to-action with a compelling offer to draw the audience in.
Optimize Your Conversions
Facebook offers forms for leads to fill out. Take advantage of these instead of directing the audience to your website. These forms allow you to create specific fields for the viewer to fill out. This will enable you to pre-qualify your leads and see what help they need. It's essential to have a set budget. Don't be afraid of the math. You should determine how much you pay per lead and alter your strategy as necessary. This helps ensure that you get the most bang for your buck.
A diverse audience, plenty of ad formats, and cost-effective advertising options make Facebook ads an outstanding choice for your roofing company. In 2021 alone, roofing companies spent $9.59 million on Facebook Ads. Considering that 2.89 billion people use Facebook daily, there's no denying that the platform has incredible potential for any business. They're the tool you need to build relationships with leads, showcase your credibility, and guide prospects down the marketing funnel.
About Supplement Experts
Supplement Experts is an insurance supplement company in The United States that assists contractors in two main areas: get paid for all the work they are completing and get paid in a timely fashion. 
Let us take the stress out of supplementing, and contact us today!