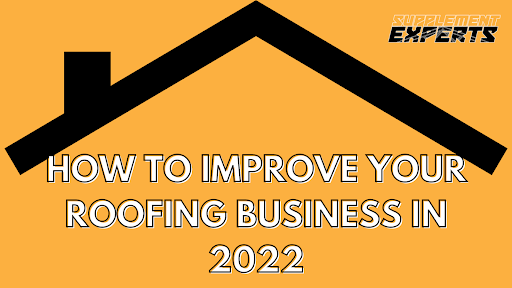 How to Improve Your Roofing Business in 2022
Did you know that the roofing industry is composed of approximately 150,000 roofers? It is reasonable to worry about how your roofing business stacks up to the competition with numbers like that. How does your company stand out? 
Whether you are a small or large contractor, here are some of the best practices for improving your business this year. 
Establish a Strong Visual Identity
When you think of some of the most popular brands globally, what comes to mind? The golden arches of the McDonalds M, Apple's bitten apple, and the Nike check are all examples of businesses with a solid visual identity. 
Recognizable images like this become associated with the brand themselves and longevity, reliability, and stellar service. You don't have to be a large company to create a visual identity. Start with choosing a color palette that you feel like your brand represents: warmer colors convey friendliness and approachability, while colors such as off-white and metallics can indicate that your company caters to high-end clientele. Choosing the right font is a subtle way to convey professionalism. Once you have selected your palette, font, and logo, keep the design choices consistent across various platforms. 
Your website isn't the only way to increase your online presence or use technology to your advantage. Roofing contractors have many apps and tech solutions to stay organized. Mobile apps such as SalesRabbit, CompanyCam, and iRoofing can help immensely to keep property data, job site photos, and customer information organized. 
Your social media is also an equally powerful tool for improving your business. It allows you to share images of past projects, home maintenance tips, and customer testimonials. Posting to your social media regularly can attract organic leads, and running paid ad campaigns is an effective way to attract additional customers. 
Chasing insurance files, replying to emails, and following up on claim statuses can quickly eat away more than half of your day. Outsourcing your claims gives you a competitive edge, especially after a storm, when it is critical to reach homeowners and establish connections before competition arrives. It also allows you to concentrate on selling more jobs and grow your business at a more rapid pace.
Data shows that if you built more than 100 roofs in the past year and didn't have an outsourced team of experts, chances are you may have lost upwards of $200,000. 
How We Can Help
Supplement Experts is an insurance supplement company in The United States that exists to assist contractors in two main areas: get paid for all of the work they are completing and get paid in a timely fashion. 
Let us take the stress out of supplementing and contact us today!