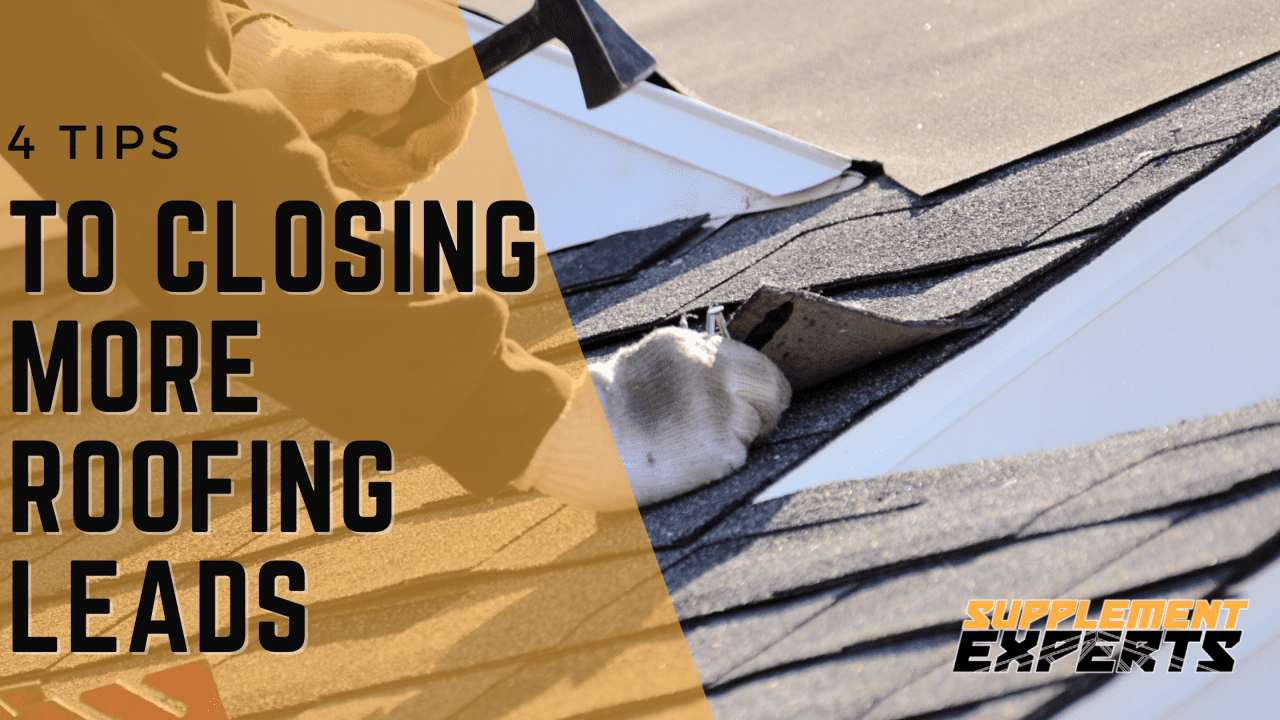 The strategies to generate  leads are different in today's world. Now, there is curated content and multiple digital advertisement streams to procure leads for any business including roofing. Leads generated today are found through a multitude of ways ranging from online using Facebook, LinkedIn, Google and now even TikTok, to the traditional methods of good old door to door sales.  
We have composed a list of four tips to help you find and close more roofing leads and get you the business you deserve. 
Tip #1 Catalog Your Leads
The best way to stay organized and close more of your  leads is to make lists based on your lead source. This is normally done in your CRM such as Acculynx, JobNimbus or the CRM of your choice. Input  your leads based on the system you have set up internally.either by category, lead source, assigned sales rep, , insurance, or location. . Use the  'notes' section that further explains the lead source and any additional information required.
Tip #2 Include the Details
When you are compiling your lists or segments, make sure to include many details. These details could range from a personal note about the job or specifics on location. Details are what make clients and businesses feel special and build trust with their connections. The details could change your lead  outcome so be as detailed as possible.
Tip #3 Be Personal
Although business today is carried out mostly through technology; creating a personal connection is always helpful. Having person-to-person contact with your potential clients can bring you closer to closing the lead. See the client's roof, hear stories, and meet the client to give an invaluable experience and close that lead.
Tip #4 Leave an Impression
Clients are sometimes hard to remain in contact with based on busy schedules. If you want to leave an impression and stay in touch with potential clients, write a letter or quick note to get their attention and give a lasting effect. A warm and personalized letter could make all the difference in closing the lead or being used as a referral. Making that effort could change your clientele. 
Once you get the lead closed and the job going you may need additional support in the form of supplements.  If you are looking for help or need supplemental services, let the Experts help you out. Contact us at (720) 796-7760 or fill out our contact form online!